When I first joined

Snapchat

in December 2016, there was no official and comprehensive brand guidelines. In fact, the brand itself was still evolving and needed more exploration. After 2 years of constant prototyping and building the brand, the time finally came to completely define each design element and creative aspect of the brand.

I was the sole designer for the creation of the brand guidelines. I also led a group of creatives, to prototype and establish every technical aspect. From type to composition, color, layout, templates, behaviors, copy, motion, video, et. al. I even co-wrote copy for every element.

This work would go on to influence every creative touchpoint from the brand, and serve as a baseline for in-house teams, and outside vendors for years to come. Featured below are a few select pages.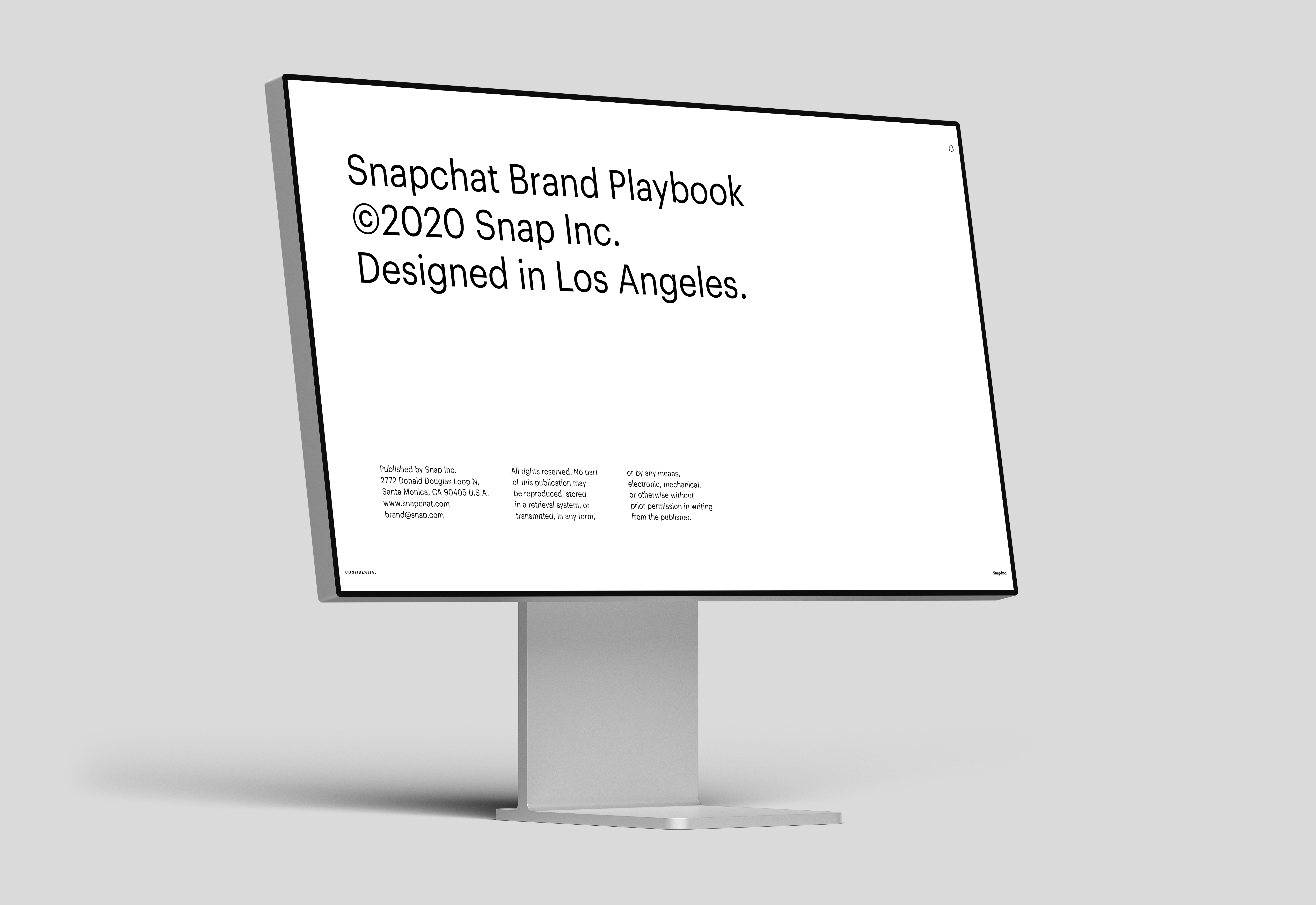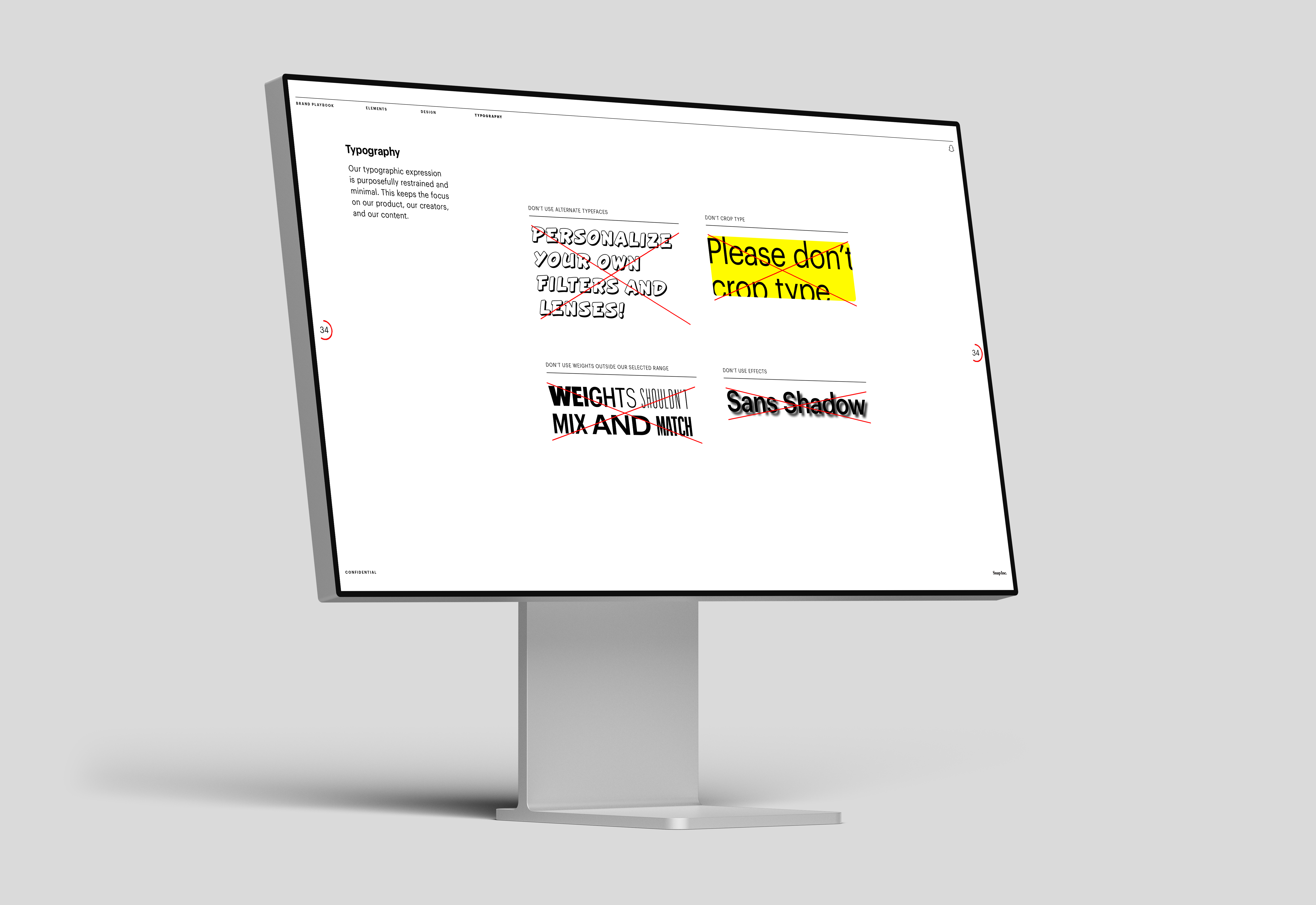 If you looked closely at the page number folios, I integrated the red record ring UI from the Snapchat app, to correspond to how close the viewer is to reaching the end of the document 🎬.
Tags: Snapchat, Official, Brand Guidelines, Layout, Design