Complete branding & identity system for Washington based cannabis company, TORUS. It was imperative for the creative direction to match TORUS' proprietary innovation, and vision. Inspired by the scientific and unique techniques TORUS uses for growing their plants, the brand strategy centers around their high-end and futuristic methods.

Ensuring differentiation in the marketplace, the branding is premium, innovative, and neo-clinical. With Christopher Lee and Phil Kirkland, we provided the following services: creative direction, brand strategy, copywriting, technical writing, and brand + packaging design (logos, scalable graphic systems, et. al.)
Final jar design, featuring borosilicate glass and a custom vacuum seal lid. Manufactured in two sizes, intended for reuse.
Packaging system for both jars and tubes, utilize colours and gradients that are a representative of the various strains' auras. A very helpful + scalable labeling system for continuity and distinction between the strains, and other brands.
Torus has received an overwhelming positive respone to their ultra premium products, and continue to grow exponentially from a retail perspective, as well as the product devolpment.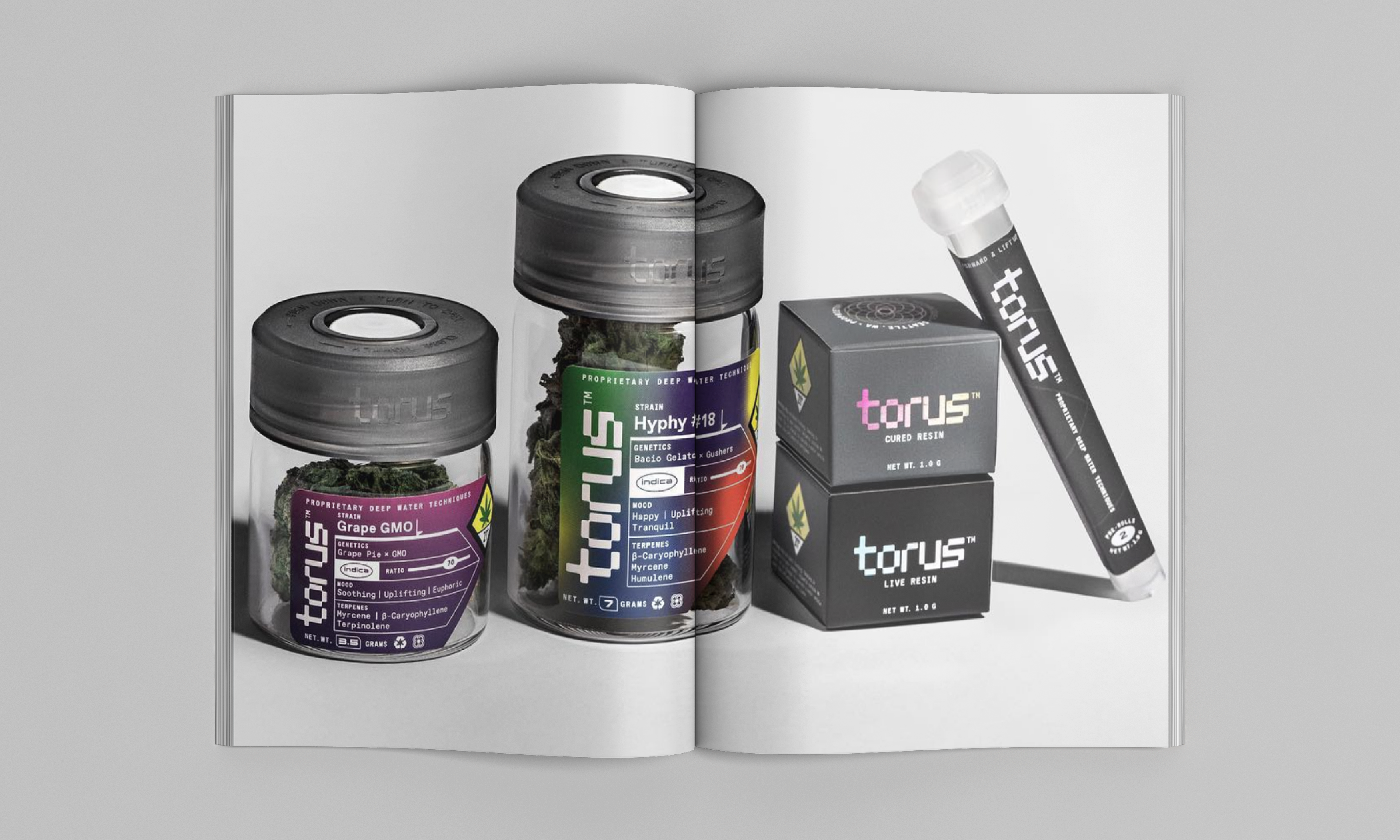 Tags: Creative Direction, Art Direction, Branding, Identity System, Case Study, Brand, Cannabis